8-10mm thick felt sole of 100% pure natural wool in the color grey.
It keeps the foot warm and is the ultimate insulation for your footwear. The sole is suitable for all kinds of shoes and boots for adults and children (e.g. rubber boots, riding boots, work shoes and hiking boots).
Note: The soles are only available in every third size, but can easily be cut down to a lower size.
Key features : Natural & sustainable material, warm & comfy.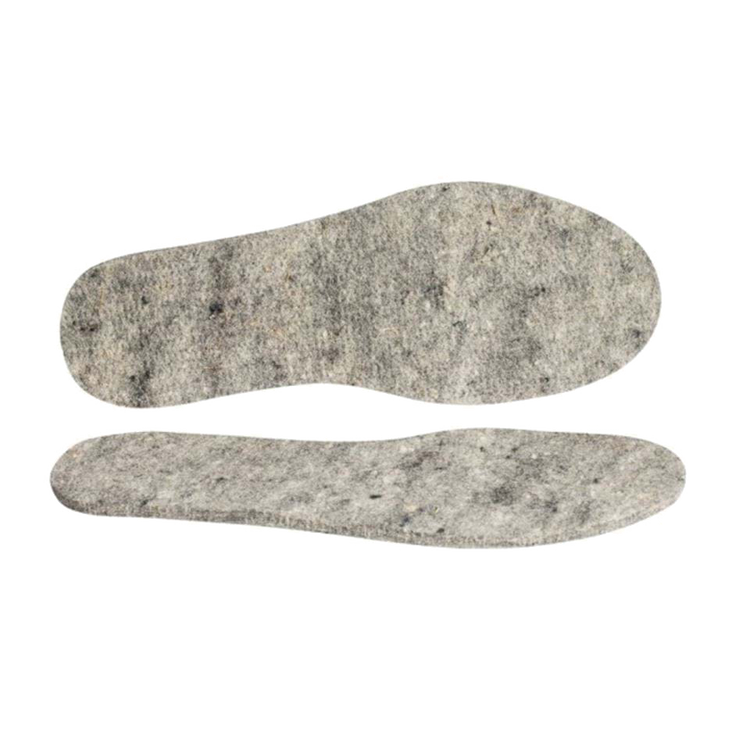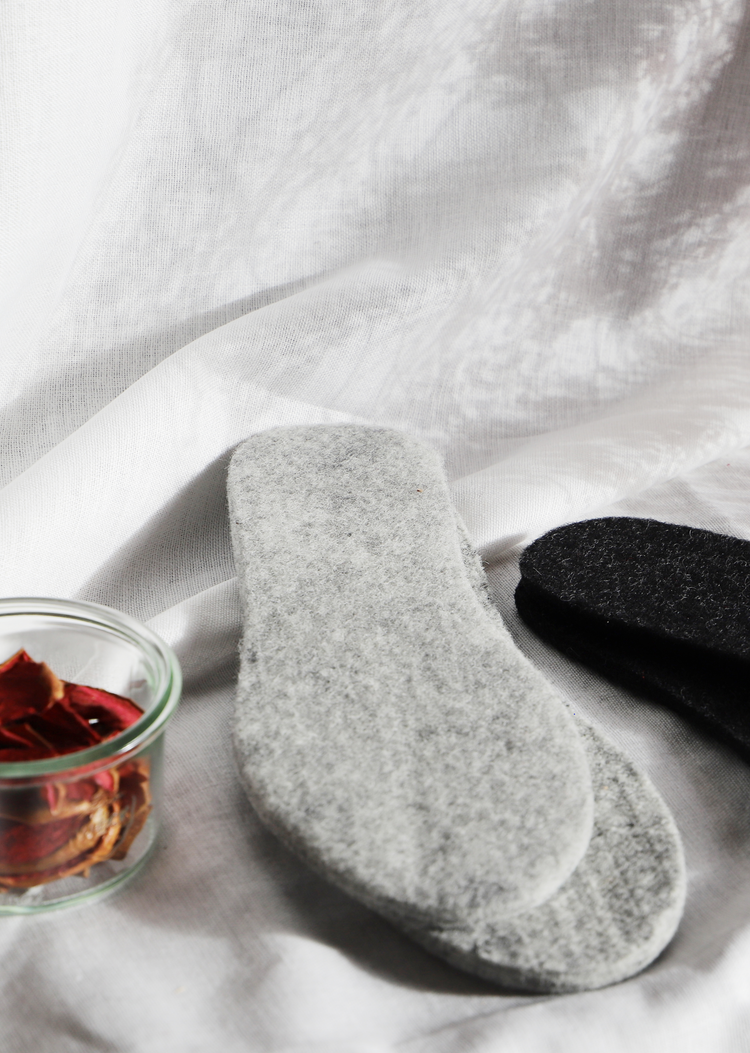 Size guide
If you are unsure about what size to choose, you can use this Size chart. The chart is based on the used grenadiers' length. It can be used only indicative as the best way to find the right fit is by trying a physical model. If you still order a wrong size, you can read Terms and conditions to find out how to proceed.
How to measure the length of your foot properly
1. Place the heel against a wall.
2. Measure from the wall to the tip of your longest toe.